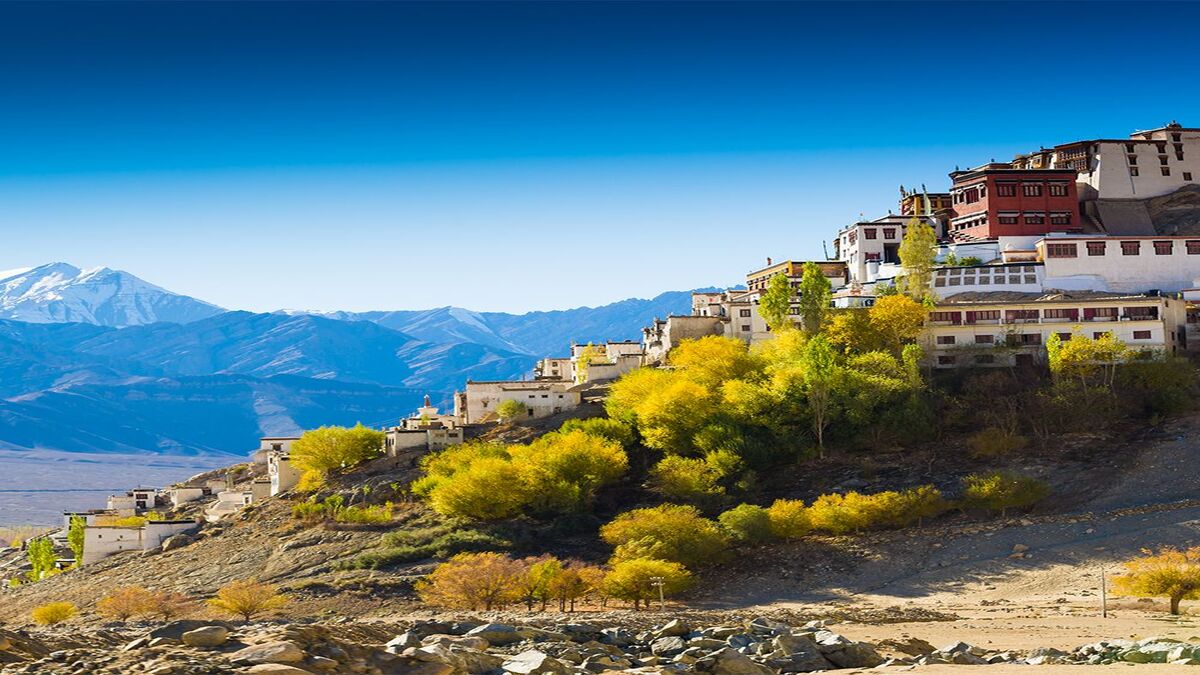 Off the Beaten Path – Exploring Unique and Undiscovered Destinations
Read Time:
7 Minute, 38 Second
Off the Beaten Path: Exploring Unique and Undiscovered Destinations is an inspiring guide to exploring the world with your friends and family, whether you're a novice or an experienced traveler. You'll learn about the Great Basin National Park, Redding California, Espiritu Santo, Tonga, Stanley, Idaho, and Svalbard. Each destination has something unique to offer you, whether you're interested in nature, culture, adventure, or even cuisine.
Tonga
If you're looking for an off the beaten path experience, Tonga may be just what you're after. Located in the Southern Pacific Ocean, Tonga is a Polynesian sovereign state. It's home to over 170 islands, and one of the world's best spots for scuba diving and whale watching.
While Tonga isn't a major destination, it offers plenty of charm and uniqueness. The island of Tongatapu is home to a massive lagoon filled with uninhabited coral islands.
The Vava'u group is famed for its chain of islands, which are perfect for exploring and snorkeling. There are also sheltered cruising grounds and history-laden shipwrecks.
The Ha'apai group is another group of coral islands that are ideal for relaxation. They have deserted white beaches and vibrant reefs.
'Eua is the oldest of the Tongan Islands. It's not as popular as other surfing destinations, but it does have a lot of natural beauty. 'Eua Island has rugged cliffs in the east and beautiful beaches in the west.
'Eua is one of the best places in the country for hiking. This is a great place to see rainforests, secluded coves and beautiful beaches.
Another reason to visit Tonga is to meet humpback whales. These animals visit the country between July and October. You can go whale watching in the Vava'u group.
When traveling to Tonga, it's important to take basic safety precautions. Avoid alcohol, keep your possessions in safe storage and wear conservative clothing.
Svalbard
Svalbard is a Norwegian archipelago located in the Arctic Ocean. Its location makes it an ideal destination for hiking and wildlife watching. The country also offers glacier spotting cruises and dog sled rides.
To reach Svalbard, you need a visa from Norway. If you're from Europe, you can fly to Norway and then fly to Longyearbyen. There are a few airlines that offer flights to the destination, such as Norwegian Air, SAS and TUI.
While you're in the area, you can visit the Svalbard Museum, which features displays on the history of mining, whaling and trapping in the region. Guests can also join a whale-watching tour.
In the summer months, the landscape in Svalbard is largely free of ice, and the days are longer. This means it's easier to explore.
The island is home to polar bears and many other animals. You can see polar bears on a boat trip. Also, you may be able to spot pods of white beluga whales.
One of the main attractions in Svalbard is the Global Seed Vault, which protects the world's largest collection of crop seeds. Only a handful of visitors are allowed to enter.
For the ultimate experience, you can book an expedition ship. Tours can take you to ice caves, fjords and mining settlements.
For those interested in a more mellow approach, you can take a guided snowmobile tour. Tours include an experienced guide, lunch and crampons.
Espiritu Santo
Espiritu Santo is a little-known South Pacific island. It is an incredible paradise for scuba diving. The island is home to thousands of species of plants and animals.
Visitors to the island are encouraged to respect the environment. This starts with traveling with eco-friendly operators. You should also look for evidence of care for the area before booking.
The UNESCO World Natural Heritage Site is a wonderful destination for nature lovers. You'll be able to explore its fascinating rock formations, pristine beaches, and clear waters. There are even glamping camps and restaurants that offer local cuisine.
The area is also home to one of the largest sea lion colonies in the world. Snorkeling around Los Islotes is a great way to get a close look at these adorable creatures.
Isla Espiritu Santo is located in the Pacific Ocean, near the Baja California Peninsula. It is an extraordinary paradise for scuba divers, offering some of the best waters in the world.
Espiritu Santo is a protected area, meaning visitors must visit with a registered guide. You can only hike on the island if you follow special trails. Some of the caves on the island are not open to the public.
You can also book a boat trip to the island. The journey can take up to an hour. During the ride, you may see dolphins and sea lions.
Great Basin National Park
If you're looking to explore off the beaten path destinations, you'll be impressed by Great Basin National Park in Nevada. This 31,161-hectare (80,600-acre) mountain destination features an impressive range of hiking trails, a variety of wildlife, and an array of other fun and interesting things to do.
There are dozens of miles of hiking and biking trails, a host of caves, and plenty of opportunities to enjoy the great outdoors. It's no wonder that the Great Basin is often considered one of the best undiscovered vacation spots in the U.S. The park is also home to the oldest Bristlecone pine tree on Earth.
One of the more interesting hiking and biking trails in the area is the Bristlecone Pine Glacier Trail. The 2.8-mile loop takes you from Wheeler Peak's parking lot to an elevation change of more than 500 feet. At the end of the trail, you'll have an amazing view of the surrounding landscape.
Of course, no list of Great Basin hikes would be complete without mentioning the Bristlecone Pines themselves. The oldest of the trees is 4,800 years old. They grow only in the region and in the harsh climates found in the Great Basin.
During your visit, you'll also want to check out the Wheeler Peak Glacier. Not only is this Nevada's only glacier, it's also one of the longest valley glaciers in the world. You'll need to bring plenty of water.
Stanley, Idaho
Located at the base of the impressive Sawtooth Mountains in Idaho, Stanley is a beautiful place to visit. Known for its stunning alpine lakes, Stanley is also home to a number of great hiking trails.
For a full day of adventure, head out to Goat Lake, a glacial lake that offers a breathtaking aquamarine color. The trail starts at the Iron Creek Trailhead, five miles from Stanley. This eight-mile hike is strenuous but offers one of the most scenic destinations in Idaho.
If you are looking for more than a day trip, consider driving down the Peaks to Craters Scenic Byway. This two-hour drive travels through the Salmon-Challis National Forest and features tall mountains, lava flows, and a high desert landscape. Eventually you will reach Craters of the Moon National Monument.
You can visit the nearby Galena Overlook to view the beautiful Sawtooth Wilderness and the Salmon River. It can be windy, but the views are worth it.
Another popular hiking trail in the area is the Iron Creek Trail. Taking a hike along this route will take you to Stanley Lake, Sawtooth Lake, and Goat Lake.
For those who want to relax, the Mountain Village Resort has a hot spring that is open to the public. The water is a warm 110 degrees. A small fee is required.
Those who are interested in fishing should try the Upper Main Salmon River. This river provides endless opportunities for wade and float fishing. There are several spots to catch trout, rainbow trout, and bull trout.
Redding, California
Redding, California is one of the best off the beaten path vacation destinations in the United States. The city is located in the Shasta Cascade region of Northern California, close to active volcanic regions and lakes. Its scenic landscape makes it an ideal destination for landscape photographers and outdoor enthusiasts. Whether you are looking for adventure sports or cultural activities, there is something to suit your taste.
Redding offers a variety of hotels. Oxford Suites Redding, for example, is a popular hotel among travelers. This hotel offers a large selection of comfortable accommodations, including family-size suites and spacious rooms. In addition to providing convenient access to I-5, it offers a complimentary breakfast each morning.
Among the highlights of Redding are the Sundial Bridge, a 217-foot-tall, steel-reinforced pedestrian bridge over the Sacramento River. On the opposite side of the bridge are the McConnell Arboretum and Botanical Gardens. Both attractions offer interactive exhibits.
Another notable attraction is Turtle Bay Exploration Park, a 300-acre campus on the banks of the Sacramento River. This park features a recreated cave system, an interactive museum, and regular animal shows.
Another must-see in the area is the Lassen Volcanic National Park, just a few miles from Redding. This national park has a number of volcanos, a 150-mile trail system, and plenty of hiking and biking opportunities. There are also cozy lodges, which are perfect for those who want to stay overnight.