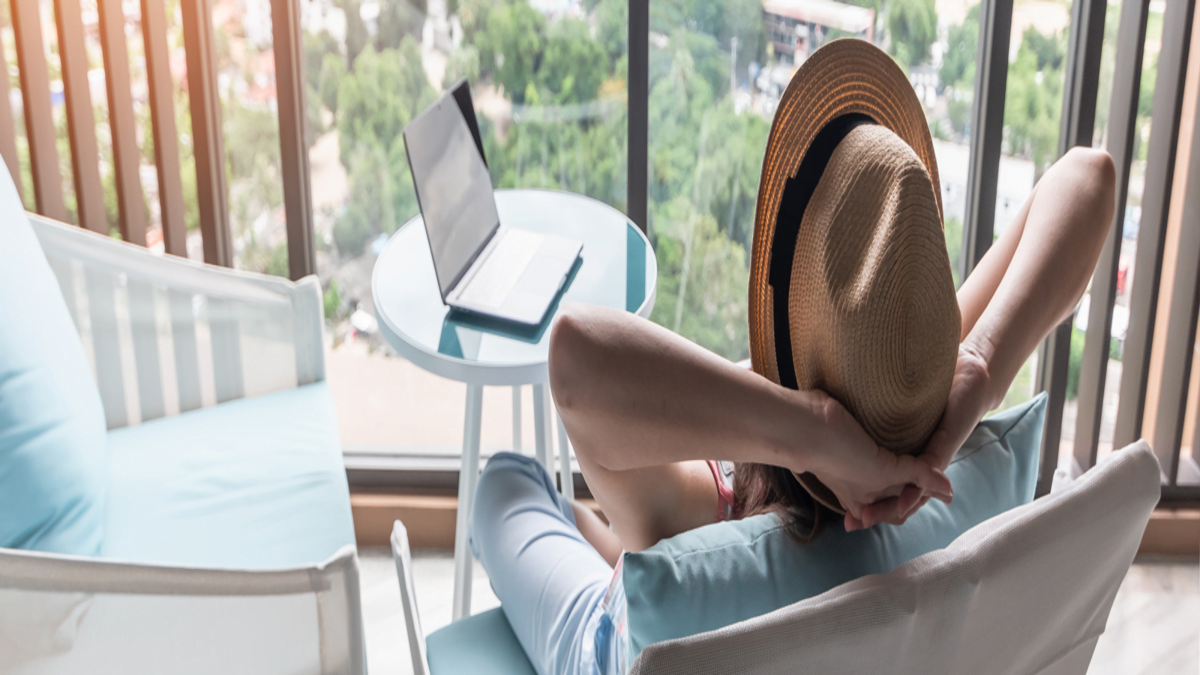 The Rise of Bleisure Travel – How to Combine Business and Pleasure on Your Next Trip
Read Time:
5 Minute, 46 Second
The rise of bleisure travel has become a hot topic amongst travelers, with millennials leading the way. Travel agencies, hotels, and companies are offering a variety of perks and deals in order to attract customers, and the trend is set to continue. But how can you make the most out of bleisure trips?
Millennials are leading the trend
Millennials have paved the way for a new generation of the corporate culture. A study from the Pew Research Center has determined that millennials make up one-third of the workforce. The newest generation of employees has disrupted the travel industry in a big way. This generation is a group of young people born in the 1980s and 2000s. They have been responsible for shaping the tourism industry.
Millennials are a diverse generation and are receptive to new experiences. They are adventure seekers and are well connected to the world. Traveling is a way for them to gain new knowledge, experience new cultures, and interact with a diverse group of people.
As a result, Millennials are demanding a better travel experience. They expect to have easy access to travel information and services, and they value top-of-the-line customer service. It is important for companies to understand the needs of millennials and to develop an effective travel strategy.
One of the largest challenges for millennials is finding the right balance between work and leisure. Many millennials are balancing the two, with many working from home. But a majority of Millennials say that they want to have more time for leisure.
Millennials are expected to spend US$180 billion on travel each year. Unlike other generations, they aren't afraid to go to unfamiliar destinations. And they don't mind a few trade-offs. In fact, three-quarters of Millennials said they would extend a business trip for pleasure.
Several recent studies have indicated that millennials are shifting away from home-sharing services. These programs allow homeowners to list their homes for rent, and people can then choose to rent or not. Despite the popularity of these services, a new report from BridgeStreet Global Hospitality has found that millennials are actually preferring traditional hotels.
When planning a travel policy, it is important to look at the upcoming trends in the industry. Among the hottest trends are accessible flights, accessible car rentals, and accessible hotel options. Some hotels are even incorporating lobbies for business travelers.
Business travelers are also becoming more open to a variety of different destinations. Traditionally, a business trip involved packing suits and flying to the airport. Now, a business trip can involve a museum visit or exploring a city's nightlife.
Companies with bleisure policies
One of the hottest trends in business travel is bleisure, or business/leisure travel. Companies that permit this are enabling their employees to extend their trips, work faster, and improve productivity.
This is good for everyone involved. Employees can spend more time relaxing, and companies can reap the financial benefits of having a supportive workforce. In addition, bleisure travel allows for improved employee satisfaction.
Several studies have shown that a bleisure trip is beneficial to both the traveling employee and the company. Bleisure travel is also a great way to attract new talent. Many young workers seek companies with generous travel benefits. They believe that bleisure can break the traditional barriers between work and leisure.
Traveling for business is tiring. Adding an extra day or two allows for rest and rejuvenation. But there are risks and complications associated with this type of travel. Fortunately, there are a few tips and tricks to help you avoid these problems.
The bleisure travel craze has been growing steadily over the past decade. According to American Express, 42% of business travelers prefer bleisure travel. While the numbers may be small, it's an indication that bleisure is becoming more and more popular.
One of the biggest challenges for implementing a bleisure travel policy is logistics. For instance, you'll need to figure out how to get the employee to the destination and back. If you want to avoid the hassle of booking a cab ride, you could arrange for a chauffeur to pick the employee up and drop them off at the airport.
Another challenge is that many employees don't see an employer's need to know where they are after hours. However, companies have started to realize the importance of defining a level of communication between the company and its employees.
The best way to prevent overspending is to create a well-defined bleisure travel policy. You'll need to define who pays for what and who is responsible for any insurance and other miscellaneous expenses.
When drafting your bleisure travel policy, make sure you include the eight key questions. Having these answers in place will keep the company in compliance, reduce misunderstandings, and make life easier for both parties.
Critics of bleisure travel
Bleisure travel has become a huge trend in the travel industry. It combines business and leisure travel into one, giving travelers the opportunity to explore a new city while enjoying a break from their work. This is changing the way people travel, and it has implications for the hospitality industry.
Millennials are the driving force behind this trend. They are the most likely to own a smartphone and use mobile apps. They also want to be able to access services easily. In Asia, 43% of Millennials prefer to pay using tools rather than cash.
The hospitality industry has begun to offer perks to lure bleisure travellers. For example, free breakfast can be a huge draw for a group of people that are on a bleisure trip.
While it is important to encourage bleisure, the same perks must be offered at a reasonable price. As the popularity of bleisure grows, hotels will have to increase their services to attract travelers. These amenities can include:
Hotels and other venues should make it easy for a bleisure traveler to find the events and activities they want to participate in. Many big cities have social profiles and apps that can make it easy to find events and attractions. By offering this service, venues will earn brownie points from guests.
There are several reasons why bleisure travelers are willing to pay more for entertainment and dining. Some cite a desire for a healthy diet. Likewise, they are more likely to exercise. Generally, bleisure travelers are happy with the quality of life they're able to achieve.
Bleisure travelers are also more likely to extend their trips. They're able to see a new place while still having time to get over jetlag. A bleisure vacation can also help employees to reduce stress levels. Despite this, there are still some critics of bleisure travel.
Many bleisure travelers have children, and they are just as likely to extend their trip to spend time with their children. But if a bleisure traveler has no children, there's nothing stopping them from extending their stay.